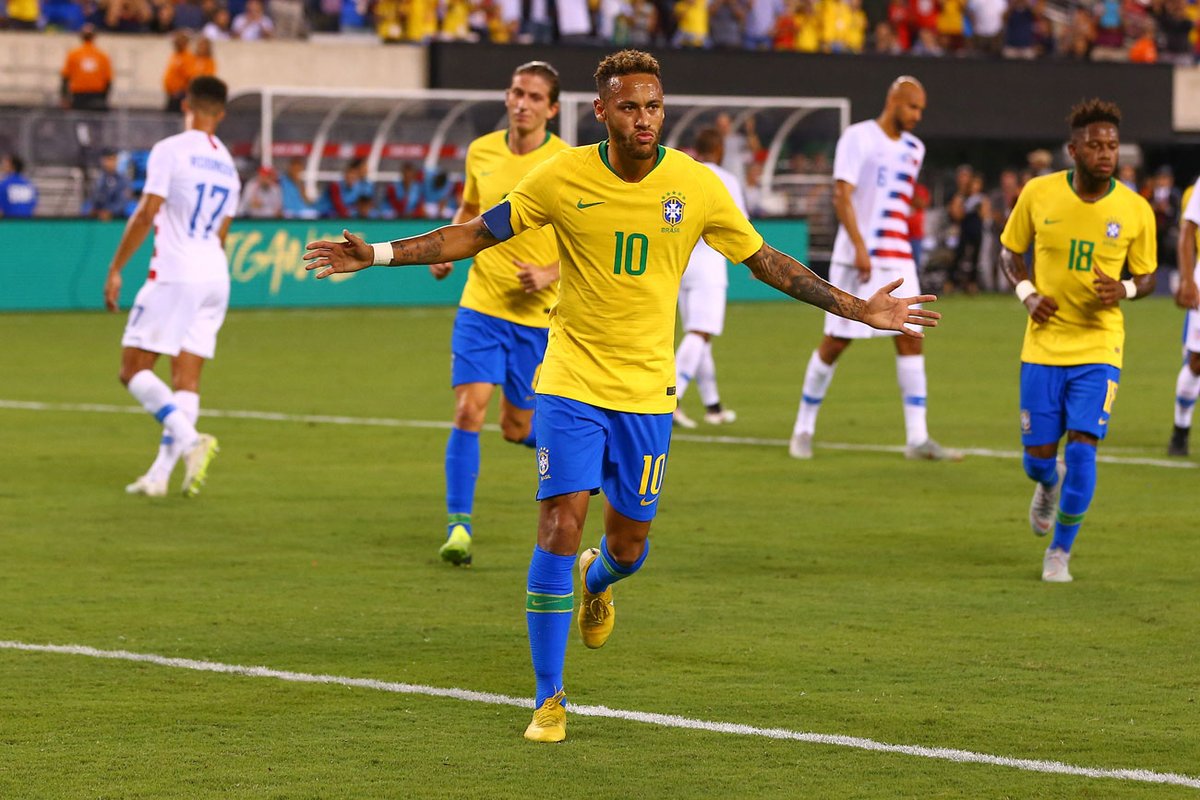 Brazil vs El Salvador Football Prediction of the Day
Brazil and El Salvador measure forces in the dawn of this Tuesday to Wednesday in a private match.
Brazil finished first in Group E of the World Cup with 7 points earned, the result of 2 wins and 1 draw.
In terms of goals, the canarinha had 5 scored and 1 suffered, averaging 2 goals per game.
The scorer promised a lot in the qualifying stage where he only suffered 1 loss, but his World Cup performance was a bit short, not going beyond the Rooms where he was eliminated by Belgium.
El Salvador finished in 3rd place in Group C of the Gold Cup with 1 win, 1 draw and 1 defeat in the 3 matches of the group stage.
His goal metric tells us that he had 4 scored and 4 conceded, making an average of 2.7 goals per game.
In the playoffs were eliminated in the Rooms against the USA (2-0), opponent that Brazil defeated in the last match of preparation. The team arrives registering 3 wins in the last 3 matches.
Two selections with quite different realities, Brazil is immensely superior to El Salvador, not only in the collective plane but also at the level of its individualities.
This humble selection has not faced opponents of the level of Brazil, on the contrary, has had games very accessible.
Of the last times that he faced selections with a difference of glaring quality, it was before Mexico twice and Peru, and in all of them suffered at least 3 goals.
It is precisely this scenario that I believe we will watch in this friendly, Brazil to fulfill the over by itself, and to keep its beacon inviolate, something that happened in 8 of the last 10 matches held by the Canarinha, not seeing here arguments to El Salvador to change this trend.
Betting Prediction: Over 2.5 Goals and Both Do not Score
Odds: 1.83